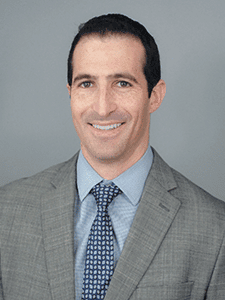 SAN FRANCISCO, CA – MAY 2016 – NAI Northern California, a member of the world's premier managed network of commercial real estate firms, is pleased to announce the promotion of Jordan Geller from Senior Investment Advisor to Vice President.
As Vice President, Geller provides expertise in the local multifamily, mixed-use, and retail markets to strategically guide his clients to successful outcomes in acquisition and disposition of investment properties. Prior to joining NAI, Geller worked as an acquisition specialist for an investment group based in Southern California, as well as playing critical roles in the business development of two environmental companies, advising the real estate departments of large national and multinational firms.
"Jordan is a strong leader within the San Francisco and North Bay markets," said Mr. Kilpatrick, President of NAI Northern California. "He has an impressive track record and sets a high standard for exceptional client service. As we look toward the future of NAI, we'd like to acknowledge Jordan for his contributions and are confident he will be an asset as we continue to develop and expand."
Geller was named one of NAI's top producers in 2015. Outside the office, Geller is active in the progress of the local real estate and housing industry through his affiliations with organizations including the San Francisco Housing Action Coalition, Urban Land Institute, and East Mission Improvement Association. Geller received his Bachelor of Science in Business/Finance from San Francisco State University.
About NAI Northern California
NAI Northern California is full service commercial real estate firm in the San Francisco Bay Area and part of
NAI Global
, the largest managed network of Commercial Real Estate Brokerage Service firms in the World. Recognized as one of the Top 25 Commercial Real Estate Firms by the East Bay and San Francisco Business Times, NAI Northern California provides comprehensive brokerage, leasing, debt, advisory, and property management services for corporate end users, property owners, developers, investors and financial institutions.